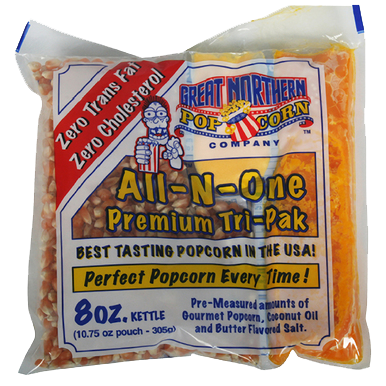 Popcorn
Includes five 8 ounce portion packs.

Each 8 ounce portion pack makes about 10 quarts per cycle. This will serve 5-10.

Need more than 25-50 servings? No problem, add this option to your cart until you achieve the desired amount.

Still unsure how much popcorn you will need? Give us a call and let one of our experts help you!